We will explore the unparalleled variety with our 30 easy egg dishes for breakfast, lunch, and dinner.
Eggs, nature's perfect package, showcase a variety of flavors and easily turn into delicious meals at any mealtime.
These recipes celebrate the flexible egg and will change your dining routine, whether you're a gourmet or a busy homemaker.
Easy Egg Recipe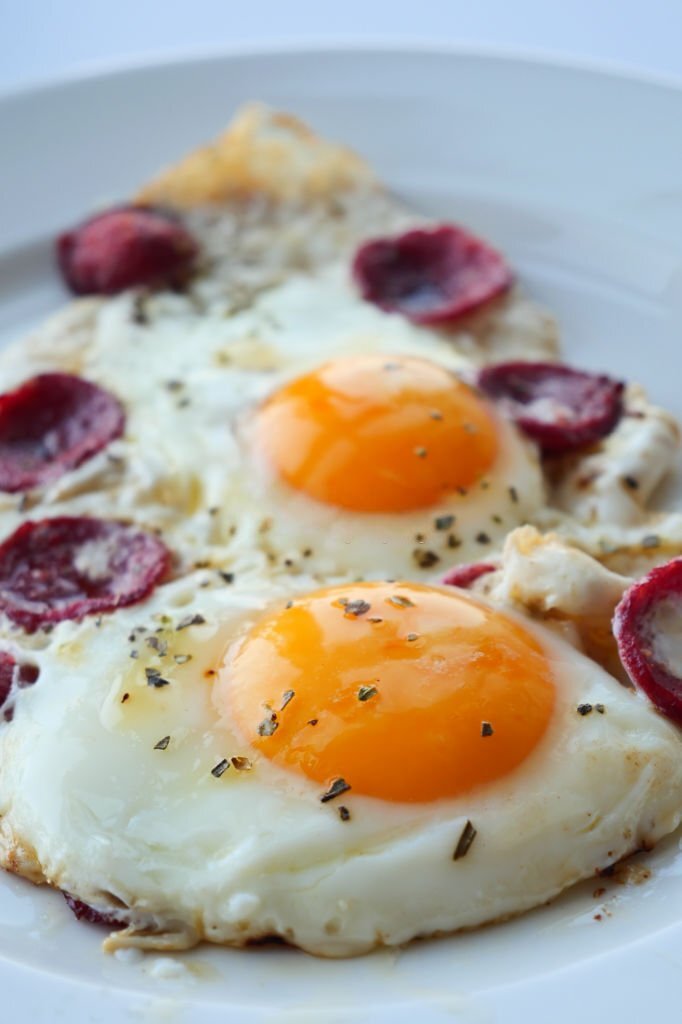 Looking for an excellent, uncomplicated egg recipe? Try scrambled eggs: crack eggs, add salt, pepper, stir, and cook in butter.
Whisk eggs, salt, and pepper, cook on a buttered pan, add fillings, fold, and serve an omelet.
Boil, cool, and peel eggs recipe easily. Delicious, fast meals for any time!
Begin your day with a breakfast frittata that will make your mouth wet.
This meal, which takes its inspiration from Italian cuisine, is baked to a golden brown and comes brimming with vegetables, cheese, and the meat of your choosing.
Its golden surface and delicate inside ensure that it will be a hit with the audience.
Add a dash of sophistication to your morning meal to make it more enjoyable.
Scrambled eggs with smoked salmon combine the smooth texture of eggs with the rich, savory flavor of salmon.
Your taste buds will be transported to a gourmet breakfast thanks to the careful harmony of the ingredients.
Just picture a warm and cheesy egg boat cruising through your mouth as you chew.
A pleasant and aesthetically pleasing morning treat is created when baguettes are hollowed out and then filled with eggs, cheese, and a variety of your preferred vegetables.
Enchiladas for breakfast is a great way to spice up your mornings.
Eggs, cheese, and a spicy sauce are wrapped in a tortilla and placed inside these delicious treats.
This takes the traditional breakfast and gives it a Tex-Mex spin.
The Bisquick breakfast casserole is a lifesaver for those harried mornings when time is of the essence.
You'll have a hearty breakfast ready in no time with this dish thanks to the combination of Bisquick mix, eggs, sausage, and cheese.
The classic French meal of quiche consists of a flaky crust that is filled with a silky egg custard and a variety of savory contents.
Quiche is known as an exquisite cuisine. This recipe can easily be adapted to accommodate a wide variety of tastes.
Tacos for breakfast are a delicious way to liven up your morning routine.
To get an explosion of flavors and textures, stuff some scrambled eggs, some crispy bacon, and some fresh salsa into some soft tortillas.
Make a French toast casserole to sate your craving for something sweet.
A gooey and reassuring breakfast delight is created by soaking layers of bread in an egg mixture that is flavored with cinnamon and other spices.
In this scrumptious and filling casserole, crispy hash browns are combined with smooth eggs and melted cheese.
It is a dish that will satisfy everyone in the family and is destined to become a favorite.
If you want a quick and easy breakfast in the morning, make breakfast strata the night before.
The flavors of the bread, eggs, cheese, and vegetables that are layered together in this dish come together to form a balanced profile.
Custards that's been baked will have a texture that's similar to velvet.
This breakfast meal, which resembles dessert and is made with a rich base of eggs and milk, is ideal for those mornings when you want a hint of sweetness.
Breakfast egg cups are a godsend for harried mornings when time is of the essence.
These delectable morsels are made in muffin tins for a single serving and contain eggs, vegetables, and cheese.
Pancakes in their traditional form are a popular choice for breakfast and for good reason.
A simple yet heavenly treat for the morning, these pancakes are perfect when stacked high and served with a dollop of butter and a sprinkle of maple syrup.
In a single dish, you may enjoy all the deliciousness of sausage, eggs, and biscuits combined.
This hearty dish is a healthy way to start your day, and it's sure to get your day off to a good start.
With this unusual recipe, you may take your taste buds all the way to Turkey.
A unique and unforgettable breakfast experience can be created with the addition of chile butter, eggs poached in yogurt, and creamy Greek yogurt.
A fried egg sandwich is the perfect combination of ease and satisfaction.
For a reassuring nibble in the morning, sandwich an egg that has been fried to perfection between two pieces of toasted bread.
Eggs Benedict are transformed into a casserole dish while maintaining their signature flavor.
A masterpiece of a brunch dish is created when English muffins, ham, eggs, and hollandaise sauce come together.
Eggs, ham, bell peppers, and cheese are mixed together in a Baked Denver omelet to create a colorful dish that is meant to represent the Rocky Mountains.
It's the kind of breakfast that will get your day off to a hearty and healthy start.
Fill a tortilla with a delectable breakfast and roll it up.
The versatility of breakfast burritos lies in their capacity to be stuffed with any combination of the diner's preferred ingredients.
This breakfast dish receives a boost of flavor from the addition of Italian sausage.
It is a strong way to reawaken your taste sensations, especially when combined with eggs, cheese, and various herbs.
Mix together ripe bananas, sugar, an egg, and butter that has been melted. In a mixing bowl, combine flour, baking soda, and salt.
Combine the bits of chocolate. Place an even amount in each muffin cup.
Enjoy these deliciously moist and savory muffins that have a taste of banana and bursts of chocolate throughout.
Huevos ranchero is a dish that embodies the vivacious flavors of the Southwestern United States.
The combination of corn tortillas, eggs, salsa, and beans results in a breakfast pleasure that is colorful and spicy.
Enjoy the sophistication of French cuisine with pain perdu, sometimes referred to as French toast.
It is a delectable indulgence that is drenched in a decadent egg mixture before being pan-fried to golden perfection.
Try your hand at making a breakfast burger if you're feeling daring. because It is a delicious way to break your fast because it consists of a burger, an egg, cheese, and bacon.
Prepare yourself a ham and egg casserole to give you energy for the day.
This dish, which is loaded with protein, is an excellent option for those who want to maintain their fullness while still maintaining their energy levels.
Try something new for breakfast, like savory cheddar oatmeal topped with a fried egg.
It's a great way to break out of the routine. The combination of oats, creaminess, and melted cheese creates a wonderful variation.
Breakfast egg muffins are a favorite among many people because of their convenient size and flavorful density.
For a really one-of-a-kind delicacy to enjoy first thing in the morning, personalize each muffin cup by filling it with your own ingredients.
A grilled cheese sandwich for breakfast brings together the best of both breakfast and lunch.
In the middle of slices of toast toasted to a golden brown, you'll find scrambled eggs and melting cheese.
Eggs are poached in water with avocado on toast making for a breakfast that is both nutritious and filling. Avocados that are silky smooth and expertly poached
Make morning fried rice to spice up your day.
Scrambled eggs, leftover rice, vegetables, and soy sauce make a tasty breakfast.
Customize with bacon, tofu, or ham. Reduce food waste by making a substantial breakfast in minutes with basic ingredients.
Learn More:
Conclusion
These easy egg recipes enhance breakfast, lunch, and dinner. Scrambled eggs, omelets, frittatas, and savory baked goods show eggs' adaptability in all meals.
Explore the simplicity and richness of eggs in your cooking With these recipes, you can make healthy,